For ResourceFirst clients, we are now offering a series of workshops that take your company beyond the basics into resource management, portfolio management and strategy execution maturity. These workshops can be ordered individually or as a group.
Workshop: Moving Beyond Resource Management to Effective Strategy Execution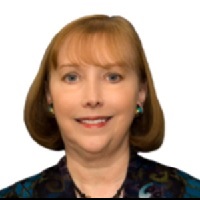 All too often strategic investment decisions are out of sync with the existing capabilities and resource availability of the enterprise. To effectively execute strategy in the digital age, a fresh approach to planning and delivering strategic work will be necessary. This comprehensive one-day workshop will focus on getting the highest return, most executable investments identified, resourced and ultimately delivered all at agile speed.
This course is delivered by Donna Fitzgerald, President of Nimble Technologies. As a Silicon Valley trained former CFO, she brings firsthand experience in making the right investments at the right time in order to realize strategic benefits.
Individuals who will benefit from this course include R&D staff, the CIO, the CFO and other interested division managers, senior IT leaders, the EPMO, portfolio managers, program managers, product managers, resource managers and anyone interested in getting more strategic work done in both the business and IT. The cost is $5,000.00 and can be scheduled by emailing
sales@pdware.com
Workshop: Process and Data Quality Assessment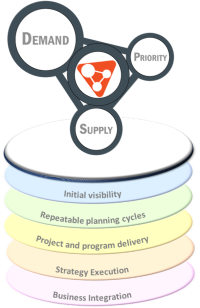 As organizations grow with the ResourceFirst toolset, it is important to stop every once and a while to assess the progress being made operationally, and in some cases, strategically. PDWare has developed a maturity model that begins with improved visibility and evolves toward an integrated decision-support operation. The process assessment aims to place your organization along the continuum with a clear path towards additional success.
In conjunction with the process assessment, PDWare also provides a data quality assessment. The objective is to apply PDWare data diagnostic tools to identify errors and inconsistencies that might undermine the usefulness and credibility of data used for making project portfolio decisions. Altogether, the complete workshop will provide a picture of where your organization stands today and where it needs to go for the next level of maturity. This 4-5 day workshop has a cost of $10,000.00 and can be scheduled by emailing
sales@pdware.com
Workshop Dashboard & Report Building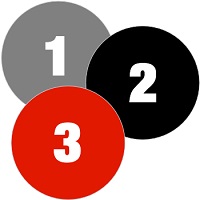 One of the best ways to maximize ResourceFirst
™
value is to build dashboards that automate weekly, monthly and quarterly reports. As you know, PDWare will build these dashboards for you, but you can also bring that capability in house. To get you started, we now offer a two-day workshop that provides a team of five everything they need to start turning those static reports into dynamic graphical dashboards. The cost is $5,000.00 and can be scheduled by emailing
sales@pdware.com
. Major topics include:
Basics of PDWare Data Model
Basics of SQL Query Writing
QlikView™ Framework
Building Pivot Tables
Building Charts
Lists/Filters/Search
Hands on Mentoring
Feature of the Month: Portfolio Roadmap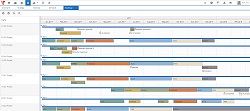 Get a long range big picture view of all initiatives, phases and milestones. The ResourceFirst Roadmap View supports all global filters and the project hierarchy so you see only the projects you need. This view supports multiple timescales, zoom levels and allows for overlapping phases.
large view