ResourceFirst™ 2018 New Feature Set
2018 is shaping up to be an exciting year for ResourceFirst
™
users. With a new clean screen style and new grid controls designed for rapid data entry, users are going to have a much easier time getting their work done. And it turns out, that is just the beginning! With some major technology updates behind us, the development has packed the current build with many of the most requested enhancement items and there are many more on the way. There will be a couple of major announcements coming as well. Click through to the
2018 Release Sheet
for the latest functionality in the product. The release notes are also available at the
Success Center
. While you are at it, check out some of the other ResourceFirst
™
resources available in the success center. Please send any comments or feedback to
sales@pdware.com
PDWare™ Explorer Webinar Series
The PDWare
®
approach to strategy execution leverages portfolio management and resource management concepts in a way that allows room to address the inevitable and unpredictable challenges that occur in every lifecycle. Please locate your favorite chair, grab your laptop and join us to discuss four disciplines that impact your company's performance. Here is our schedule of events:
Thursday, March 29 @ 11:00am ET: Capacity Management
Thursday, April 26 @ 11:00am ET: Portfolio Delivery
Thursday, May 31 @ 11:00am ET: Demand Management
Thursday, June 28 @ 11:00am ET: Strategy Execution
The format of each session will be 20 Minutes of thought-provoking content, followed by a live demonstration of relevant features and Q&A.
Register Now
to reserve your spot. The first session is less than a week away.
Dashboard Building Workshop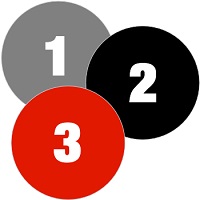 One of the best ways to maximize ResourceFirst
™
value is to build dashboards that automate weekly, monthly and quarterly reports. As you know, PDWare will build these dashboards for you, but you can also bring that capability in house. To get you started, we now offer a two-day workshop that provides a team of five everything they need to start turning those static reports into dynamic graphical dashboards. The cost is $5,000.00 and can be scheduled by emailing
sales@pdware.com
. Major topics include:
Basics of PDWare Data Model
Basics of SQL Query Writing
QlikView™ Framework
Building Pivot Tables
Building Charts
Lists/Filters/Search
Hands on Mentoring
Feature of the Month: Server Settings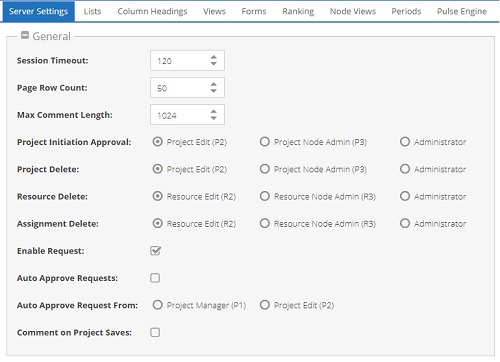 The administration section of ResourceFirst™ continues to improve with each release. Most of the changes are the result of user requested flexibility enhancements. This latest release includes a few new convenience options to help organizations adapt ResourceFirst to their own process. Administrators can now set the rights level for approving projects, deleting projects, deleting resources and deleting assignments. In addition, administrators can now either shut off the request process or set project and resource requests to auto approve which allows continuous movement while maintaining the transaction history. The final addition is a setting which requires a comment on each project save. Just another way to better understand the history of the current project plan. You can find these new setting options on the Server Settings tab under the Administration icon.