Time Tracking Training Video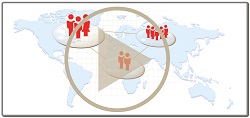 Have you had a chance to work with the ResourceFirst
™
time sheet? Many organizations use this time sheet to track actuals and audit their forecasts using baseline-forecast-actual reporting. If not, here is a new resource that might help incent you to give it a try. We just posted a new training video to the
PDWare Success Center
. You can use this video for yourself, or distribute the link to others in your organization who might benefit from it. While you are at it, check out some of the other resources available in the success center. Please send any comments or feedback to
sales@pdware.com
.
Dashboard Building Workshop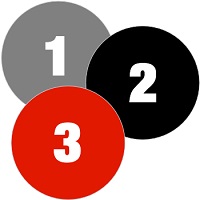 One of the best ways to maximize ResourceFirst
™
value is to build dashboards that automate weekly, monthly and quarterly reports. As you know, PDWare will build these dashboards for you, but you can also bring that capability in house. To get you started, we now offer a two-day workshop that provides a team of five everything they need to start turning those static reports into dynamic graphical dashboards. The cost is $5,000.00 and can be scheduled by emailing
sales@pdware.com
. Major topics include:
Basics of PDWare Data Model
Basics of SQL Query Writing
QlikView™ Framework
Building Pivot Tables
Building Charts
Lists/Filters/Search
Hands on Mentoring
Feature of the Month: Multi Select
Over the past year, one of the most requested features from ResourceFirst
™
users was the Multi Select feature. This option, which exists in the global filter windows, allows users to filter on a group of projects and/or resources that exist in different node trees. Using Multi Select in combination with global filters allows users to efficiently narrow down the data set they are working with and eliminate unnecessary screen clutter. Multi Select conforms with all security rights so users only select nodes they have access to. This is an easy to use feature with lots of value, so open that global filter window and give it a try!
Strategy Execution Method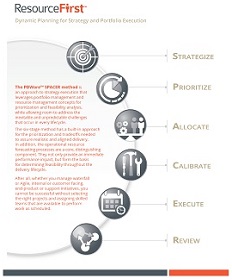 More and more companies are using ResourceFirst
™
to link business strategy execution to their portfolio execution processes. The PDWare™ SPACER method is an approach to strategy execution that leverages portfolio management and resource management concepts for prioritization and feasibility analysis, while allowing room to address the inevitable and unpredictable challenges that occur in every lifecycle. The goal of SPACER (strategize, prioritize, allocate, calibrate, execute and review) is to help ResourceFirst clients think about their mature state from very early on. If you want to learn more about the transition from resource management to portfolio management to strategy execution, download the latest SPACER Method whitepaper here:
Download Whitepaper
. Please send any feedback or questions to
philwolf@pdware.com
.